Marine transportation in the Bay Area is supported and enhanced around the clock by the Marine Exchange, a non-profit, membership organization.
Its primary efforts focus on collecting and disseminating shipping information, facilitating communication and discussion in the community, and identifying and developing improvements.
The scope of the activities in which the Marine Exchange is involved is as broad as that of the shipping industry itself. It ranges from forecasting, tracking, statistical analysis, operational support and communications to industry forums and collaborative programs.
The Marine Exchange is also a charter member of Maritime Information Services of North America (MISNA), an association of maritime service organizations which pool resources and information to offer a broader range of services and coverage.
Membership in the marine exchange can assist you in providing answers to the following questions:
When is my ship coming in and where is it going?
When is my ship sailing for another port and where is it going?
Can I get a call if something changes? How are weather conditions going to affect my ships arrival or departure?
What is at port or a berth? What ships are in traffic now?
What ship moved yesterday? What are all the arrivals and departures for last year?
What services are available at port facilities? Where can I get a maritime listing?
Can someone answer my phones when I am out? Can they forward my messages and leave custom instructions?
Can they relay VHF radio messages? Who gives secretarial support for the Harbor Safety Committee and Area Maritime Security Committee?
Where can I rent a cell phone right away?
How can we enhance waterway safety? How can we streamline international trade?
The Marine Exchange has the Answers.

Moving cargo around the globe requires planning, organization and coordination.
The Marine Exchange is an integral part of the process and we provide the following services:
Maritime Information
ETA's, ETD's, Itineraries
Position Reporting
Movement Logs
Vessel Characteristics
Shipping statistics
Publications
Operation Services
Shipping Notifications
Telephone Answering Service
VHF Radio
Fax & Telex Forwarding
USCG MSO Reporting
Tug Dispatching
Industry Support
Partnership Programs
Community Forums
Secretariat Services
Web Host & Design
The Bay Area boasts one of the most extensive deep draft waterway systems in the world.
The Exchange helps navigate the community's waters, providing services to:
Pilots
Tug Companies
Vessel Operators
Government Agencies
Port and Harbor Districts
Operation Services
Marine Carriers and Agents
Longshoremen
Ship Service Providers
Seamen's' Organizations
Marine Marketers
Industry Support
Logistics Coordinators
Recreational Users
Marine Scientists
Environmental Organizations
The nation's oldest maritime service organization
It started with the Gold Rush. Ships brought throngs of hopeful passengers and tons of cargo for the growing population.
The burgeoning maritime community needed timely, accurate information and efficient, reliable services. The Marine Exchange was formed to provide them.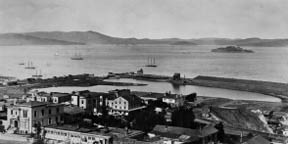 It's about ships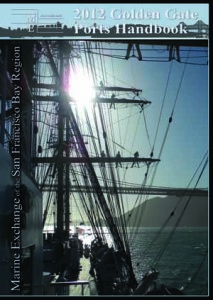 What they did, what they're doing, what they'll do.
What their particulars are.
Where they can tie up.
What services are available, and how to contact their providers.
Who's handling them, and who's interested in their activities.
It's about ships
Good communication is essential for effective coordination. Scheduling is challenging when things can change hourly.
Knowledge of organizations and their operations is the key.
Messages can be routed according to their importance and urgency.
It's information the way you want it.

It's about enhancement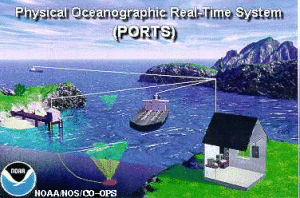 Marine transportation has a champion. One who actively identifies and develops improvements for community benefit.
Maritime representatives join together to discuss problems and create solutions for greater safety and efficiency.
Cooperative and collaborative efforts pool resources and expertise. New technologies are separated into marine applications.
It's information the way you want it.
We're always on deck
The Marine Exchange has been standing a 24 hour watch for over 150 years.
When you want to know what happened, is happening or will happen, when you need to contact or be contacted, when you want to support industry improvements, call us.
We're here when you need us.

Non-profit means neutral

We're not competing with business, and we're not in government.
Our position enables us to serve and collaborate with each effectively, as well as with scientific, academic and environmental organizations.
Membership steers our ship.
It propels the development and tailoring of our products and services.
We're always looking for new and better ways to serve our members.
What do you need? Where do you want to go?