Configure Predictions
Follow the steps below to configure the prediction of the water current:
1) Set the Date. This field is automatically populated with today's date.
2) Set the Time Units to 24 Hours.
3) Set the Data Interval to 6 Minutes.
4) Click the 'Submit' button.
5) This area of the screen will update with the critera you've selected in the previous steps.
This image shows where on the page the each step is preformed: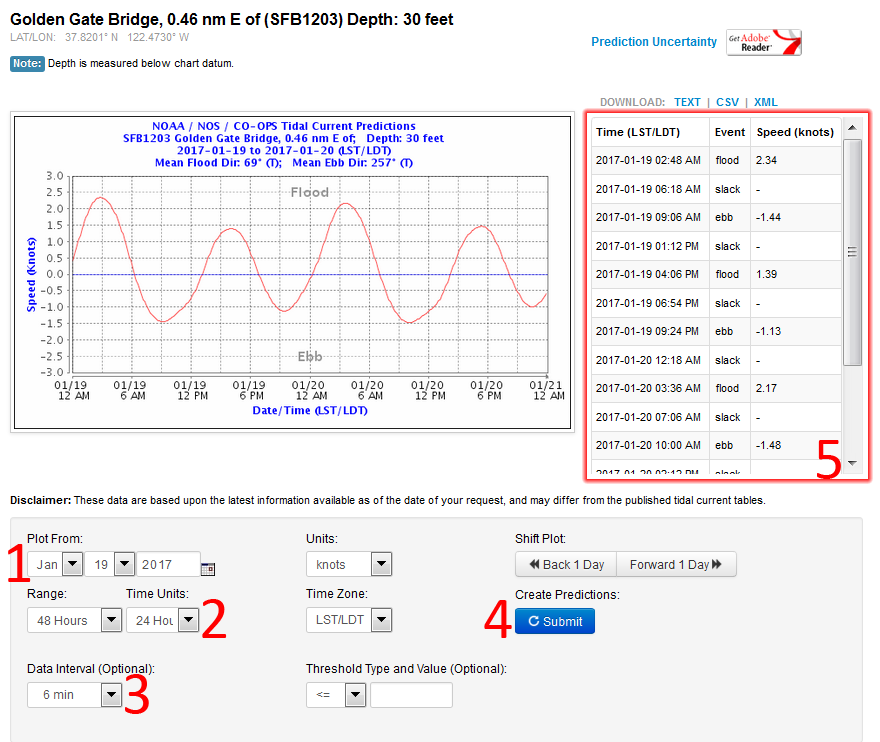 Interpreting The Results
Flood current is indicated by a positive number.
Ebb current is indicated by a negative number.